The SCENARIOS consortium is composed of 19 partners from 11 countries: Cyprus, Denmark, Finland, Germany, Greece, Israel, Italy, Luxemburg, Spain, Sweden and United Kingdom.
They conform an interdisciplinary group that brings together methodology, know-how and expertise .
Our project partners have been chosen to form a well-balanced and complementary set of research organisations (RTO's) and innovation focused SME's to enable breakthroughs to the system and its key technologies.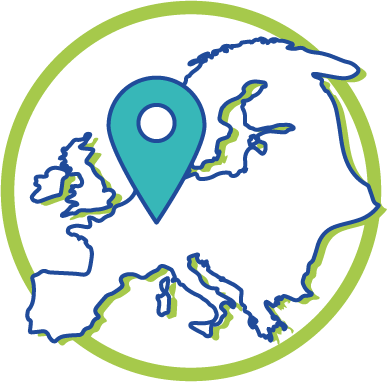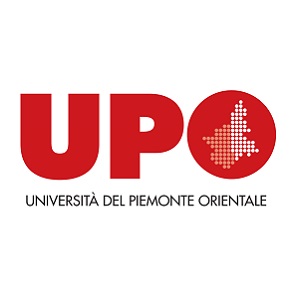 Universita degli Studi del Piemonte Orientale Amedeo Avogadro
Project CoordinatorThe Università del Piemonte Orientale "Amedeo Avogadro" – UPO, is a public Italian University established in 1998. It has 7 Departments and one School of Medicine, 15.000 students, 400 staff scientists, 130 PhD students and 100 post-doc positions. The University offers a full range of academic disciplines and has a strong scientific background. High quality research and education is the mission of the University. UPO is partner of several European research and education programmes; it has been involved in 21 FP7 Projects, 1 ERC grants and 20 different H2020 Projects (6 as Coordinator).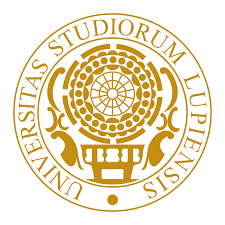 Università del Salento
WP8 Leader (Life Cycle Assessment), Ecological Risk Assessment, DSS developmentThe University of Salento (SAL) is a research university with the aim of developing basic and applied research, in both science and humanities. Research activities are conducted in close association with the national and international industrial system and with local authorities, particularly looking at the needs expressed by the territory. As part of the technology transfer the University has a remarkable patent portfolio and supports a number of spin-offs and start-ups. In this project, the Department of Innovation Engineering (DII) and the Department of Biological and Environmental Sciences and Technologies (Di.S.Te.B.A.) will be involved.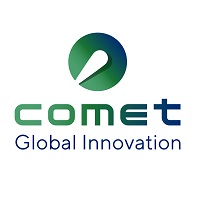 COMET
WP10 Leader Stakeholder oriented communication, dissemination & trainningComet Global Innovation is a private entity specialized in the field of technological innovation based in Barcelona, Spain. One of Comet's main missions is to drive European R&D achievements to effective commercialization, including both public and private sector funded initiatives. Comet is led by a team of highly qualified experts in their areas of expertise, with more than 25 years of experience in the development of innovative research projects aimed at achieving sustainable objectives.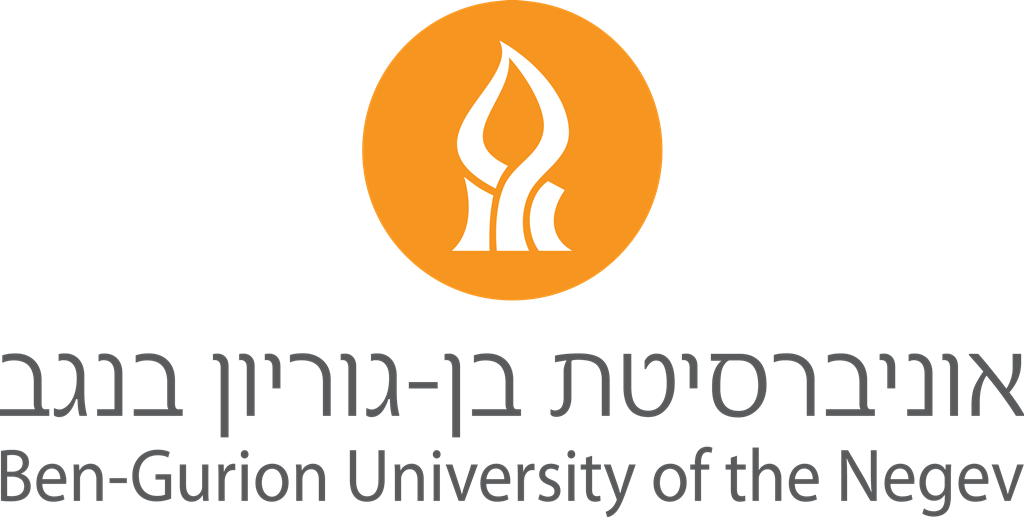 Ben-Gurion University of the Negev
WP2 chemometrics-integrated electrochemical micro-sensors for the detection of PFASBen-Gurion University of the Negev is one of Israel's leading research universities and among the world leaders in many fields. It has around 20,000 students and 4,000 faculty members in the Faculties of Engineering Sciences; Health Sciences; Natural Sciences; Humanities and Social Sciences; Business and Management; the School of Medicine; the School of Advanced Graduate Studies; and the International School for Desert Studies. Dr. Ben-Yoav research team focuses on interfacing biology with microelectronics. In particular, we study the integration of biological materials with micro- and nano-electronic devices that will harness their unique functionalities for the development of the next generation of personalized health monitoring applications.

FORTH
Mainly WP2 (leader), WP3 and WP6 (leader) Novel determination methods & Advanced water/soil remediation methods for PFASThe Institute of Chemical Engineering Sciences (ICE-HT) is one of the 8 Institutes of FORTH in Greece (Research Areas: Nanotechnology/Advanced Materials; Energy/Environment; Biosciences/Biotechnology). ICE-HT has well designed laboratories and state-of-the-art equipment, covering a broad spectrum of applications. It is considered a world-leading centre for the advancement of high-quality scientific knowledge (~140 publications/year) in chemical engineering field. Currently, it conducts collaborative projects with numerous industries, universities and research institutes around the world.

University of Castilla-La Mancha
WP6 - Bioremediation of PFAS-contaminated soils using bio-based strategies and biocharEcotoxicology laboratory at UCLM focuses on toxicological effects and environmental risk assessment of emerging pollutants on soil organisms using multiple experimental approaches (e.g., toxicity testing, biomarkers, mesocosm trials). We are also interested in the ecotoxicology research of carbonaceous materials such as biochar, in particular, their potential in bioremediation strategies of polluted soils.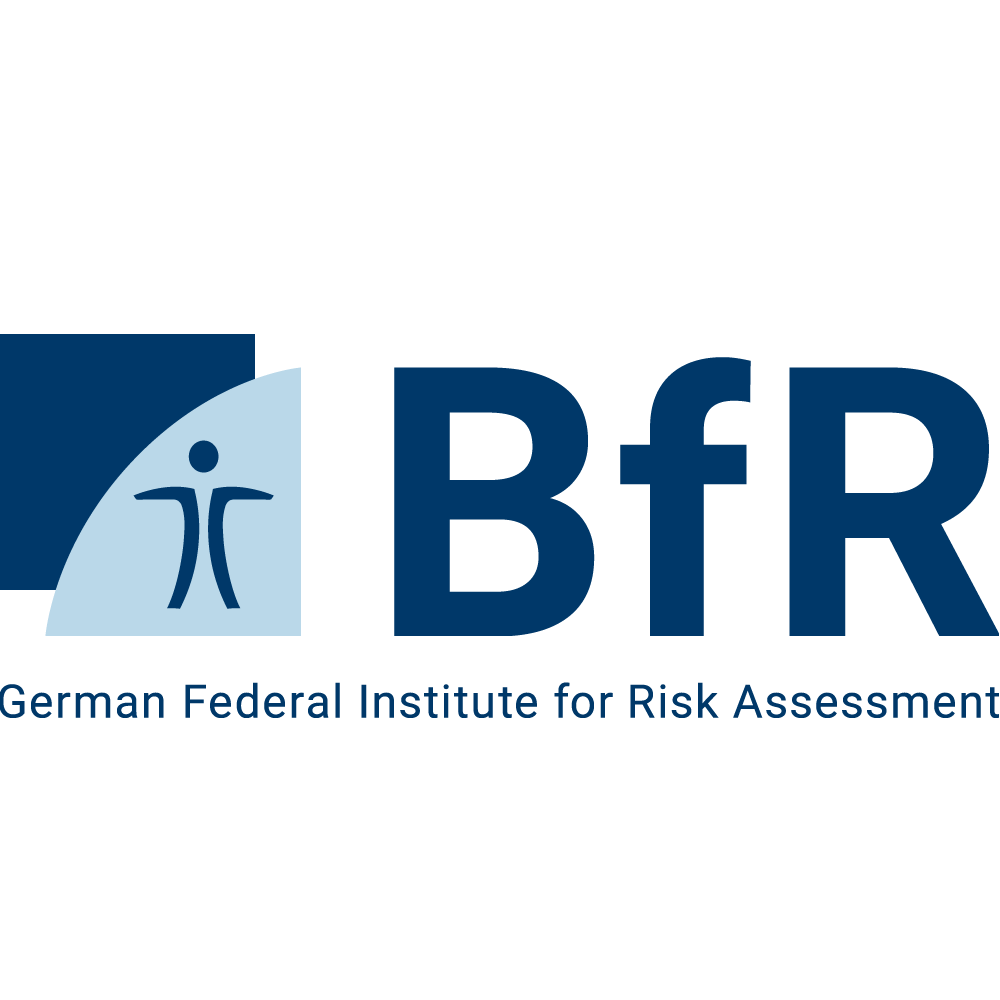 German Federal Institute for Risk Assessment
WP4 Leader, Environmental and human risk assessment of PFASThe German Federal Institute for Risk Assessment (BfR) is a scientific institution within the portfolio of the Federal Ministry of Food and Agriculture (BMEL). It advises the Federal Government and Federal Laender on questions of food, chemical and product safety. The BfR conducts its own research on topics that are closely linked to its assessment tasks and cooperates with other institutions, particularly those on the portfolio of the Federal Ministry of Food and Agriculture, the EU member states and International partner countries. BfR plays a role in the definition of research strategies and funding priorities, underpinning the world-wide connections of the institute.
Sensoil Innovations Ltd
Design, Produce, Install four Monitoring systems, contribution to WP3, WP7Sensoil's commercialized the Vadose zone Monitoring System (VMS), a unique patented technology designed to enhance protection of groundwater and associated water resources from pollution hazards. The VMS provides real-time information on water flow contaminates migration in the unsaturated zone above groundwater. Thus, providing early warning long before aquifer pollution occurs. The VMS system is the only technology available for continuous monitoring of the hydrological and chemical properties of the unsaturated zone (vadose zone) above groundwater. It is equipped with advanced sensors and water sampling units for the acquisition of unique data.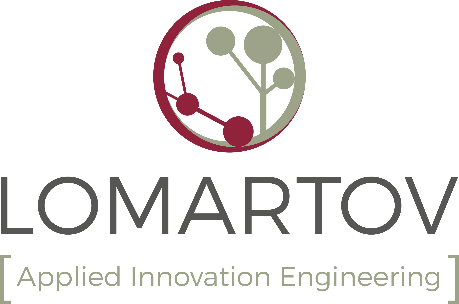 LOMARTOV
Leader of SCENARIOS' exploitation strategy (WP9) and social impact assessement (T8.3). "LOMARTOV Applied Innovation Engineering, is a Spanish Environmental Engineering SME. Its mission is to provide high-qualified know-how to help companies and R&D organizations in developing innovative and circular solutions for industrial, societal and technological projects to improve their environmental, economic, and social sustainability with a multidisciplinary approach. The SME will support the sustainability assessment of SCENARIOS' solutions through a Social-LCA, and will be responsible for designing and guiding the exploitation strategy for a successful replicability and standardisation."

Luxembourg Institute of Science and Technology
WP4, human toxicity assessment The Environmental Health (EH) research group focuses on the assessment of effects of exposure to pollutants and the development of relevant tools for hazard assessment. Our expertise and projects are covering the development of relevant in vitro models for human safety considering different barriers and tissues, but also model organisms relevant for eco-toxicology. Based on its strong focus and expertise in chemical safety, our group collaborates with regulatory agencies, both national and international, providing state-of-the art chemical safety and risk assessments in different areas.

National Technical University of Athens
WP4 & 5 participant, PBPK modelling, QSAR modelling The National Technical University of Athens (NTUA) is the oldest and most prestigious educational institution of Greece in the field of technology. The Unit of Process Control and Informatics (UPCI) is part of the School of Chemical Engineering at NTUA and has a long experience in the areas of chemo, bio, nano and pharma informatics.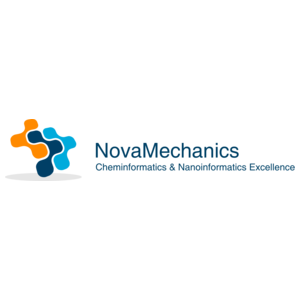 NovaM
WP5 leader, Enalis Cloud Platform, molecular modelling, chemPharos
Novamechanics Ltd is an SME based in Cyprus with over 10 years experience in R&D projects focusing on the development of scientific solutions and software tools in the fields of chem/bio/nano informatics, simulation and medicinal & materials chemistry. The company applies state of the art mathematical techniques, for the creation, implementation and interpretation of validated predictive models for big data analysis, personalized medicine, clinical trials, computer aided drug discovery and materials science. The aim is to increase profitability, decrease risk, and reduce experimental cost in the process of designing and producing new materials or drugs by conceiving new modelling ideas and designing and performing simulations, testing and validation procedures.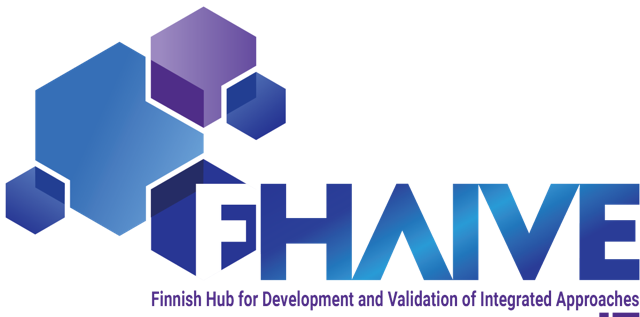 Tampere University
WP4 Participant, toxicogenomics analyses of prioritised PFAS FHAIVE is a research hub operating under the Faculty of Medicine and Health Technology (MET) at Tampere University, Finland. FHAIVE is devoted to the development and validation of integrated approaches (IATA) that allow new knowledge to be gathered on the interactions of chemical-biological systems. At FHAIVE, IATA are developed by integrating sophisticated in vitro models with toxicogenomics and AI-enabled advanced data modelling. Furthermore, FHAIVE serves as the Finnish Reference Laboratory for the EURL ECVAM network and operates in compliance with the GLP regulations.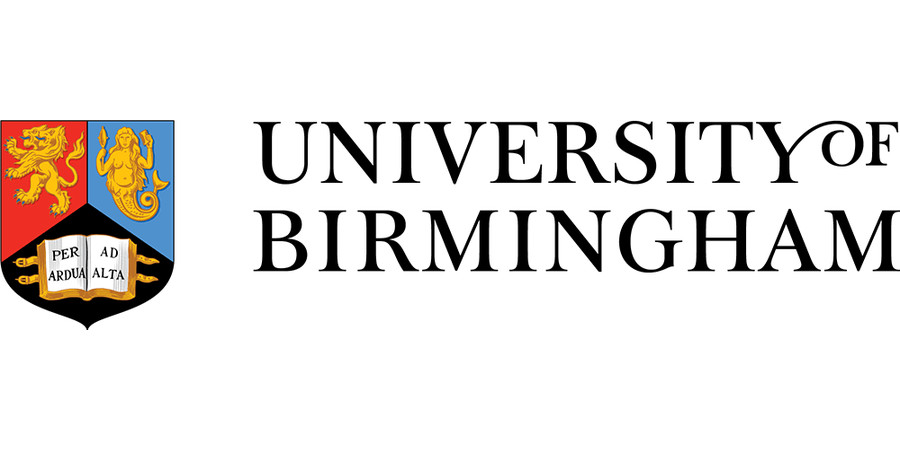 University of Birmingham
Deputy WP4 Lead covering Ecotoxicity assessment of priorised PFAS and development of Adverse Ourcome Pathways for datasparse PFAS; Nnetworking with other scientific projects (WP10) The University of Birmingham (UoB) is a large, highly research active university with significant strengths in human health and environmental sciences. The Environmental Health Sciences research group in the School of Geography, Earth and Environmental Sciences has internationally leading strength in evaluation of the fate and effects of emerging pollutants, including PFAS, in water, soil and biota. We utilise indicator species to undertake mechanistic reproductive and multi-generational studies via environmental omics and modelling approaches to establish adverse outcome pathways.

Envytech Solutions AB
WP7 leader, supplier of SAFF technology, project management of complex full scale remediation projects . Supplier of pilot test equipment for SAFF pilot trial Envytech provides the tehcnology SAFF as well as important experience with project management and implementation of different remediation technologies full scale. Envytech also provides the wo test sites in sweden.

Azienda Ospedaliera Nazionale SS Antonio e Biagio e Cesare Arrigo
Responsible for DEMO1 Collection and analysis of biological samples SS. Antonio e Biagio e Cesare Arrigo of Alessandria (AO AL), is a Public Hospital, attending the National Health Service of the Piedmont Region (Italy). It serves 650,000 inhabitants of the provinces of Alessandria and Asti with 581 beds. AO AL is the only one in Piedmont Region with a Department dedicated to Research and Innovation (DAIRI) that works to promote synergies between scientific research and healthcare activities.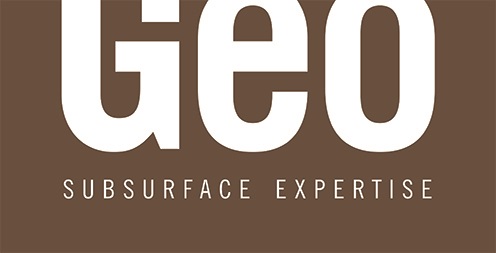 Geo
Site characterization, GIS analysis, Numerical modelling. Surveys and project planning for remediation, Risk assessment. Geo is a Danish engineering consultant and contractor in the fields of soil and water, including geophysical and geotechnical surveys, remediation of contaminated soil and ground water. About 170 employees with offices in Copenhagen and Aarhus.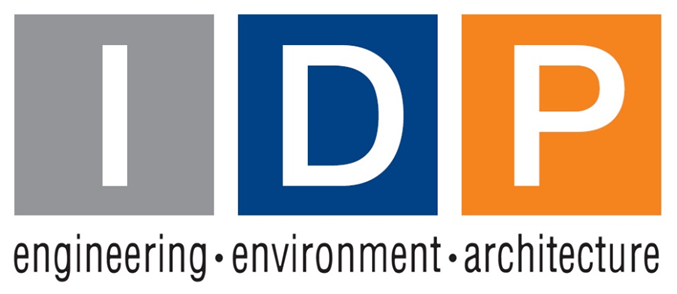 IDP INGENIERIA Y ARQUITECTURA IBERIA SL
WP7 deputy Leader. Drinking water plant Demonstration Leader IDP is an innovative and multidisciplinary SME with services ranging from civil & infrastructure engineering, environmental sciences, ICT to project management & consultancy. With six offices between Spain and Latin America, IDP currently consists of a team of approximately 250 professionals working nationally and internationally in multidisciplinary projects in Electrical and Control Automation Engineering, Mechanical Engineering, Waste Treatment and Environmental Engineering, ICT, Chemical, Civil and Structural engineers, Architects and Project Managers. All projects within IDP are developed using BIM-GIS methodology and Software tools.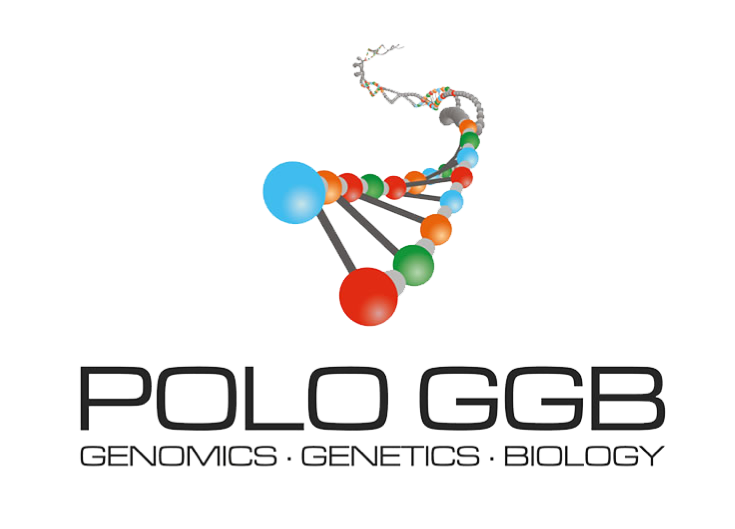 POLOGGB
WP4, biological analysis for PFAS interference on COVID-19 vaccine response; gene expression studies for long-term PFAS effects for environmental risk assessment. Polo d'innovazione di Genomica Genetica e Biologia is an international Research and Development laboratory and a service facility for genomics, bioinformatics, genetics, and ecology studies. Polo GGB is located in Italy with three core facilities, each equipped with cutting-edge technology, and provides personalized services for universities, industries and diagnostic laboratories. Polo GGB actively participates and invests in important research projects in collaboration with international research centre