Today SCENARIOS was presented at the kick off meeting from the Green Deal Chemicals Cluster that lasted all morning.
The presentation of SCENARIOS was made by our project coordinator Francesco Dondero.  Sister projects were also presented there too, and a very interesting morning there were many very lively discussions on the issues, PFAS and legislation were specially hot topics.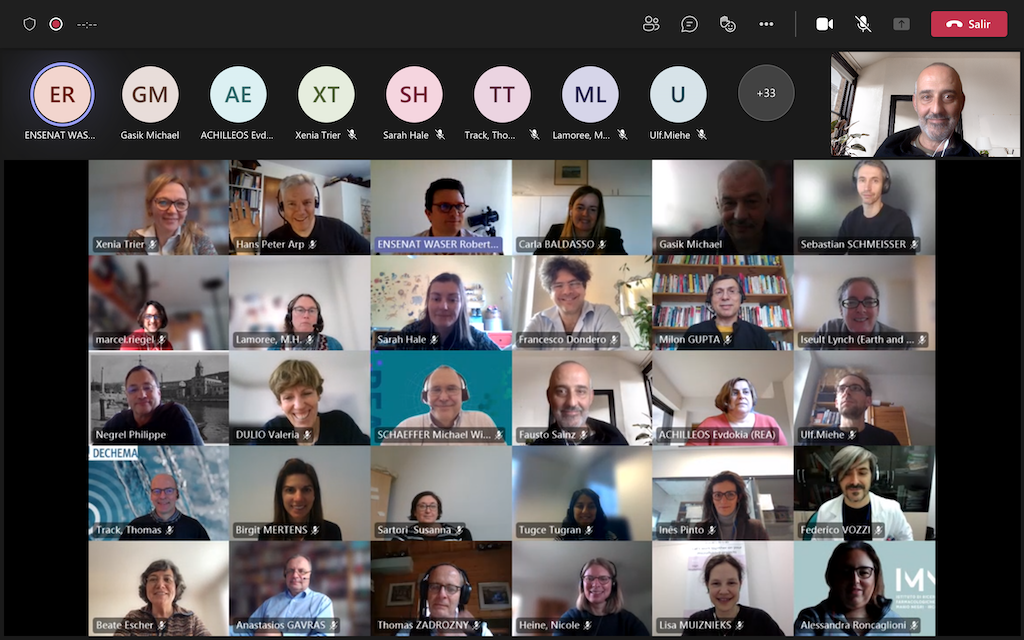 All representatives agreed that there is a clear need to communicate among the projects gathered in the meeting. It was a good exercise to improve the strength for all projects to deliver particular messages. Sources and support platforms for all projects will be sought from the cluster members. Identification the key people working in different areas in each project seems to be an important first stage to advance in such collaboration among projects through personal professional links.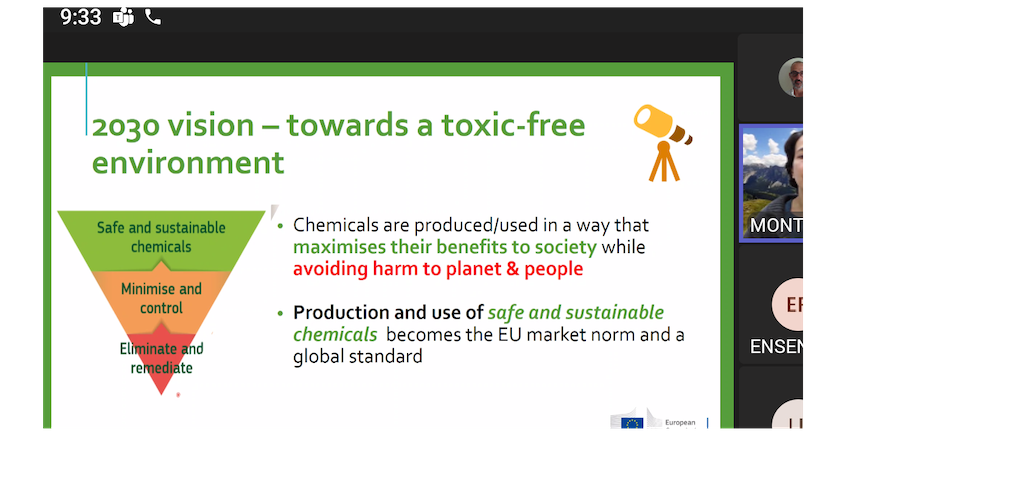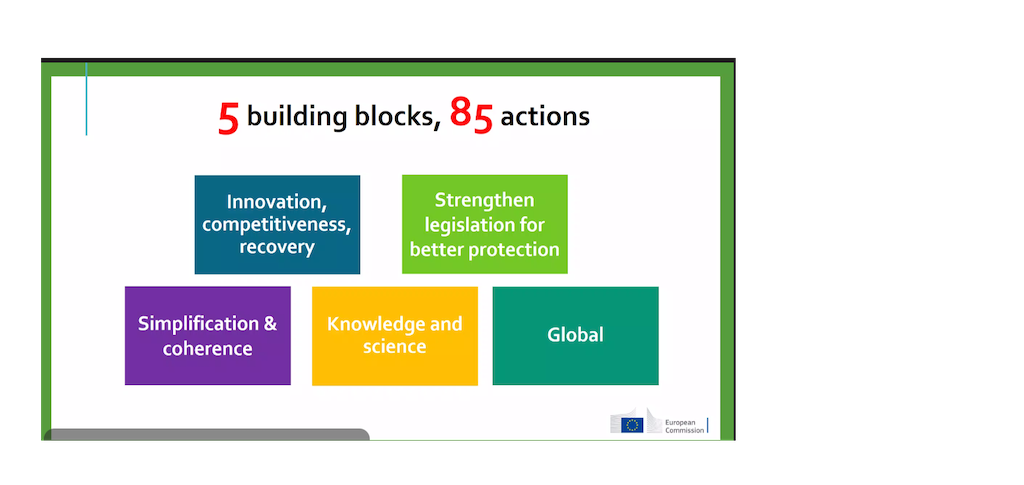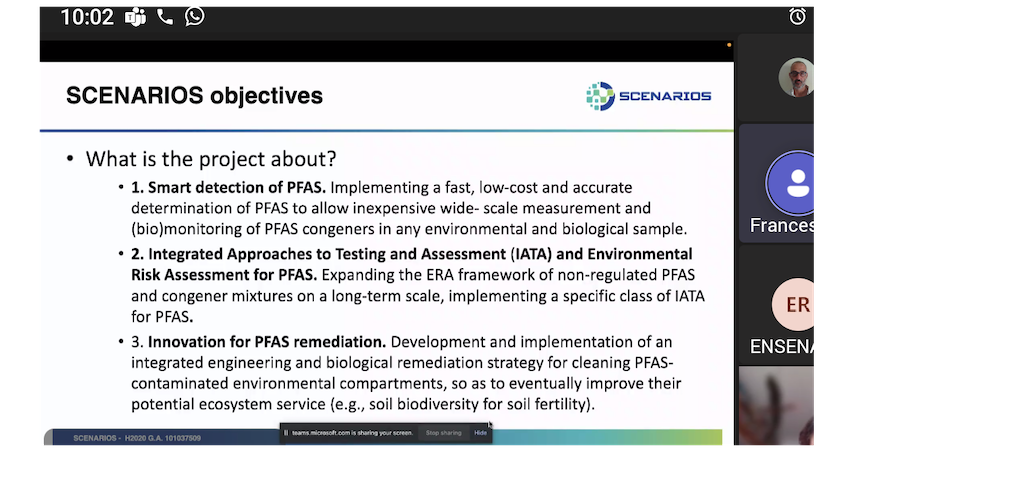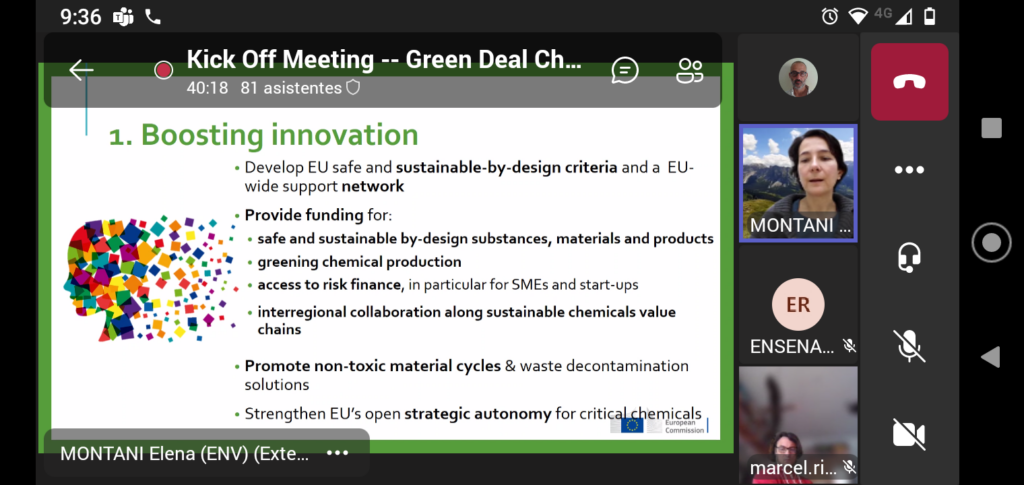 We need to behave as a cluster. What are the policy needs and what ones needs updating. Things are evolving rapidly and we would like a mechanism that policy and projects feed information reciprocally to each other. We need to think on how this can be done…any suggestion? Strong focus on remediation methods among the cluster that can enrich each others experience and avoid regrettable remediation. Data management is another issue that has  conceived as a tricky one and how are we going to manage it. Maybe it would be very useful if the occurrence data could feed into assessment of #environmental risks and #ecosystem #health impacts. This may also inform indicators.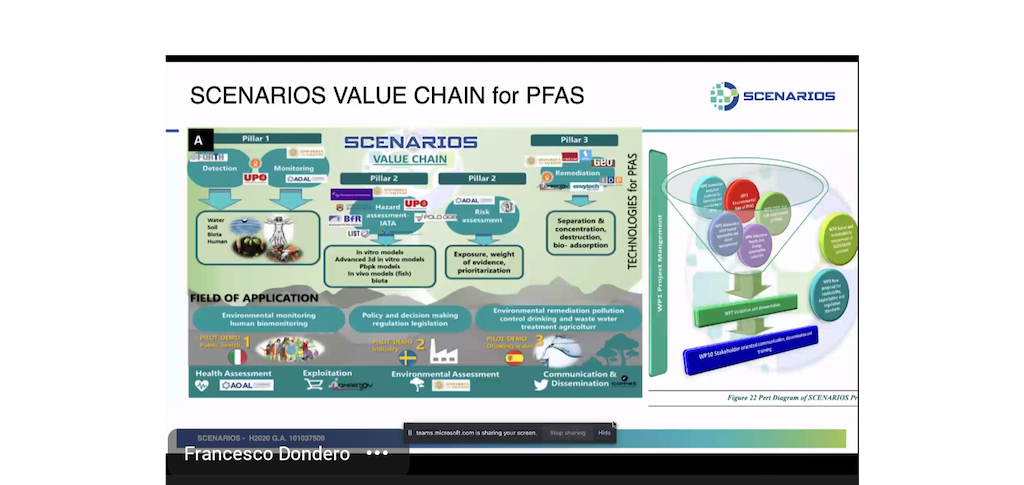 After the discussion we realised that certain sustances need to be focused on, and priorization is necessary.
What action can be done to get the message across large #chemical companies? How can we improve the normative around the whole of Europe?
To finalized we agreed to spread the word and multiply the communication effects of our efforts.
Thanks to organizer Roberto Ensenat-Waser and to all attendees for such a great start!